Valuation of real estate including single families, multi families, condominiums, relocations, divorce projects, estate, cooperatives, FHA, commercial and complex properties at competitive rates.
At Kasparian Appraisals & Consulting the utmost attention is paid to accurate valuation, communication, turn-around time, and professionalism. We have established ourselves in the industry as one of the best appraisals companies servicing eastern Massachusetts and southern New Hampshire.
Everyone at Kasparian Appraisals & Consulting understands our commitment to excellence and this is reflected in our performance. Discretion and privacy are handled with the responsibility deserving of every client and inquiry. Let us fulfill your appraisal and consulting needs.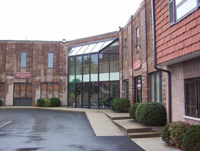 Call us at 978.362.2652 or
request an appraisal online!